Journal Entry:
Tue Apr 19, 2011, 6:59 PM
Hello there everyone!

I created this little chart that will update with how far my website has progressed: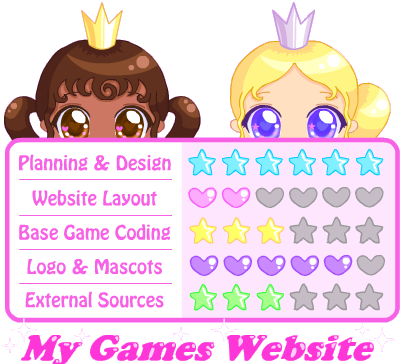 Once all the stars and hearts are coloured... the website will go live and the title will be revealed!

So keep visiting my page to see how the work is going!









I am very sorry for my lack activity on DeviantArt as of late; I've been devoting my time and energy to working on this site as well as college projects and numerous game commissions. It seems I'm just glued to Flash for everything these days!

Thank you so much to everybody for your patience and encouragement!


Lots of love,
Peachie
xoxoxoxoxox
P.S. It's Spring time! My favourite time of the year... The whole city is filled with pink and white cherryblossom trees in full bloom and the sunshine has been really lifting my spirits.
Have a great April!

.
Mood: Delighted